Welcome to the first blog post in the PossesstheWorld.com Travelling with a Chronic Illness series.
Living with a chronic illness can be challenging in ways that many of us never even think about. Just imagine how challenging that can make travelling.
We asked a group of travellers and bloggers about their illness, challenges and travel tips. By sharing the stories of travellers with chronic illness we hope that you will find inspiration, travel tips and resources which might help you or someone you know to experience the wonderful world of travel.  You can read more about health and travel in the HEALTH section of this website, just click on the link.
Without further ado, let's introduce our first Traveller- Brittany from borntobealiveblog.com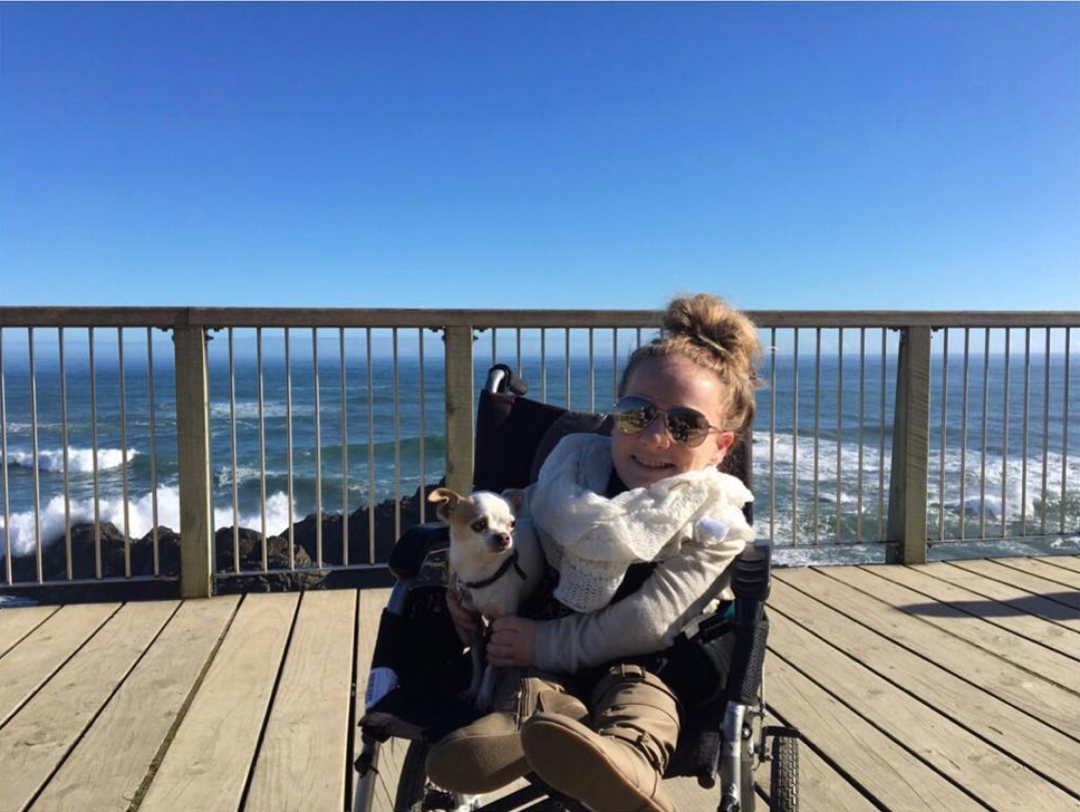 Hi, my name is Brittany and I'm from New Zealand. I am a part time travel and lifestyle blogger and I travel to places around the world a little differently compared to others. I travel in a wheelchair due to my condition called 'Dwarfism'. I started my blog
www.borntobealiveblog.com 
because I wanted to share my experiences and encourage people to travel and to follow their passions in life. My blog is filled with travel guides (which include information on locations with wheelchair accessibility), tips and tricks, blogging posts, motivational posts and more!
How does your Chronic Illness affect your life and travel?
Dwarfism is a genetic anomaly which means I was born with this condition. This means that anyone can have a child with dwarfism. Although I am short statured, it doesn't mean that I can't do the things that I love to do, like travelling. There can be challenges that go along with this condition aside from the obvious challenges like reaching for things. Sometimes people who have dwarfism can have additional health challenges like early onset arthritis, spine or leg problems. Dwarfism does not affect our brain, it just affects our bones. We can think and do things just like you can. You can read more about me and about the condition I have by clicking on my bio page here – http://borntobealive.blog/welcome/bio/
Are there any special considerations you take when travelling?
When travelling there are definitely different things I have to consider before I visit that particular destination. I have to make sure that if I am travelling with my wheelchair, I have to look into the accommodation because it needs to be accessible for me to use and that the destination has wheelchair friendly activities and sights to do and visit.
Have you ever had to seek medical assistance whilst travelling?
Thank goodness I have never had to seek medical assistance whilst travelling.
Are there any travel tips you would like to share?
Some advice I would give to others who either have a chronic condition or health issue who want to travel is, it is possible! It just takes a little bit more time to plan out and organise the things you need in order to visit that particular place. Every one's condition and health issue is different so if I'm honest I can't speak for every one but if you really want to visit somewhere, I think you can! There are loads of resources online where you can research about that particular place and find out if they can cater to your needs or not and go from there. Don't let your illness or condition stop you from following your passions and from doing what you love to do in life.
You can read more about Brittany and her travels on her blog 
www.borntobealiveblog.com
and please be sure to follow her on social media
If you or anyone you know find this information useful, please like and share via the Social Media buttons on the left hand side of the post.
If you would like any information relating to this post please contact us or leave a message below.
If you would like to know more about Dwarfism or require support because you or someone you know has the disorder. You can contact
Dwarfism Awareness Australia Inc 
You can read more articles about Staying fit and Healthy while you travel in the  HEALTH section of this website.
These links are not paid or sponsored, they are a trusted credible resource researched by the author.