Riga, the capital city of The Republic of Latvia and the largest city in the Baltic States, is located on the Baltic Sea at the mouth of the Daugava river.  It's historic centre is UNESCO World Heritage Listed and is renowned for it's well preserved Art Nouveau and early 19th century wooden architecture.  It has a history dating back to the 14th century and shares with other Baltic states a modern history dominated by Soviet occupation.  Latvia gained independence from the former Soviet Union in 1991.
This Travel Guide will give you all the information you need to enjoy your travels in Riga.
You can learn more about spending a week in Riga in our Travel Tales blog post.
Getting There
By Plane
Major and Budget airlines fly to Riga on a regular basis. Riga has the largest airport in the Baltic States.  Flights may be reduced during the winter months, check with the Riga airport website for details.
We choose to use Skyscanner when booking flights, although it can be beneficial to subscribe to budget airlines before your trip in order to have access to cheaper tickets and early bird flight deals.
By Train
You can travel by train from Russia, Estonia and Belarus; due to track size differences it is not possible to travel by train from other European destinations and train travel passes are not valid in Latvia.
From Russia and Belarus train services are operated by Latvijas dzelzceļš, (Latvian Railways) tickets are available on line or at stations.  Just click on the link for more details.  Note Border Controls are in place and you may need a visa to travel on this line.
From Estonia trains are operated by Pasažieru vilciens, tickets are available from stations and via the Mobile App, downloadable from the website.
By Bus
There are 3 major bus lines that have routes to Riga including Ecolines, Eurolines and Lux Express.  There are routes from various European cities.
We travelled from Tallinn to Riga, with Ecolines and can highly recommend their service.
You can read more about our trip with Ecolines here.
You can compare trip times and fares with GoEuro however to avoid booking fees, we recommend booking direct with the bus company either at the station or online.
By Ferry
There are regular ferry services to Riga provided by Tallink on the Riga-Stockholm route. Ferries leave daily and the cruise is approximately 16 hours in duration.
We recommend booking a cabin on the cruise after our experience on the ferry from Stockholm to Tallinn.
You can read about our experience cruising from Stockholm to Tallinn here.
There are also Cruise ship companies offering a short stop over in Riga from Germany, UK, USA, Scandinavian and Baltic destinations. We recommend you check with your chosen tour operator about these stop overs.
The port is located within a kilometre of the Old Town.
Currency
Latvia is a member nation of the European Union and the currency is the Euro.
As always we recommend that you have a reliable currency converter app on your smartphone. We choose to use xe.com.
ATM's are located conveniently and you can use your credit or debit card pretty much everywhere.
Note: If you are an Australian, you may expect to withdraw cash alongside a purchase at a supermarket or service station, this is not available throughout most of Europe.
Getting Around
Public Transport
Public Transport in Riga can be a little confusing with services provided by mini bus, bus, tram and trolley buses.  However once you have figured out the connections, it is a safe, reliable and easy way to see the city.
Information about Routes and Schedules can be found here.
We recommend finding your home stop and saving it in your smartphone browser as the home location.
Services run on most lines from 0500 hours- 12 midnight.
On weekends there are some bus lines that operate after midnight.
Bus No. 22 runs from the airport to the city and takes approximately 30 minutes. There are frequent departures from the airport to down town Riga.
Tickets can be pre purchased at Narvesen outlets, which are similar to 7-11 convenience shops and located throughout the city; some stops have ticket machines. Tickets can also be purchased from the driver but NOTE they cost up to €2 more.
More information about ticket types and prices can be found on the Riga satiksme site.  There are both trip tickets and time based tickets available. If you are staying for a few days and planning to use public transport purchase the Yellow e-ticket at a Narvesen store or ticket machine.
Trip tickets relate to an individual boarding, so if you have to board two buses to get to your destination you will need two tickets. In this case a timed ticket may be a better choice, these allow unlimited trips for the duration of the ticket.
Persons with disabilities may ride Riga public transport free of charge, but they have to receive a free ticket from the driver.
Tickets should be registered  with the electronic validator each time you board a public transport vehicle.
Walking and Cycling
Whilst Riga is the largest metropolis in the Baltic States, it is a fairly compact city and if you enjoy walking it is an easy city to navigate by foot, with short trips on public transport if required.  We found that most sights that you are likely to visit are within walking distance of the city centre and the old town.  It was safe to walk in Riga at night, in fact we did this on a few occasions and were pleased to find people of all ages doing the same.
Cycling is becoming more popular in Riga and wider Latvia, there are many bike rental shops opening. For example in the resort town of Jurmala you can rent a bike at the train station and use it to discover the area.  You can find more information about cycling in Riga here.  Sixt bike rental also operate in Latvia and you can register online to rent a bike from them here.
Taxi
There are multiple taxi companies operating in Riga and all have different billing and booking fees and fares. We did not use Taxi services in Riga and given the ease of walking and public transport did not find the need to do so.
Should you need to use a taxi in Riga we suggest you check with a site like Virtual Riga, to ensure you are not being ripped off.
Uber
Uber was not available in Riga when we travelled there in summer 2017 and at the time of writing, November 2017 the situation remains the same.
Accomodation
There are a range of accomodation options available in Riga, from a cheap Backpacker hostel to luxury international hotel chains.
AirBnb is available in Riga, which was the choice we made.  A word of caution, check the access to an apartment if you plan to use AirBnb in Riga, as you may find yourselves climbing up a narrow staircase to your apartment.  You can read more about our experience in our Travel Tales blog post.
We stayed within the city centre and everything we needed was within a 15 minute walk of the apartment.
Food and Drinks
The cost of living in Riga is approximately 42% cheaper than our home town of Melbourne, with food and drinks being much cheaper.  So cooking at home was a real budget option and we were able to eat out for a reasonable price too.
How do we know this? We looked it up on one of our favourite budgeting tools, Expatistan.  This site allows you to compare general cost of living items, like food, travel and accomodation between two cities.
You can find bars that have drinks priced from very cheap to super expensive, but if you choose to avoid the very touristy squares in the centre of the old town you can have a few alcoholic drinks at a very reasonable price. We were also able to buy a very nice New Zealand Sauvignon Blanc in a bottle shop for about the same that we could purchase it at home in Australia.
You can read more about the restaurants and bars that we visited in our Travel Tales blog post, but here is a quick run down.
The Sunshine Bar and Grill– a nice place to stop for a beer in the sun whilst seeing the sights in the Old Town but the food was expensive for BBQ.
Chomsky– a bar where locals like to go for a cheep beer or whisky and a lively conversation.
The Riga Central Markets– for food to self cater and to try local delicacies.
Galerija Istaba Restaurant– for a traditional meal in an eclectic setting. There are no written menus and it may cost you more than you expect but the food is good and the meals are huge.
Aussie Pub Riga-for cheap drinks, drink deals and to meet both visitors and local drinkers.
Paddy Whelan's Irish Pub Riga– a nice beer garden, reasonably priced drinks and that atmosphere that attracts travellers and locals alike to Irish Pubs all over the world. Dare we say for the craic?
Governments restaurant and bar– for Latvian style tapas, reasonably priced beer or wine and food.
Hasana Kebabs-for a super budget meal and friendly service during the day or late at night. They don't have a website so you will just have to google map the address Dzirnavu iela 119, Latgales priekšpilsēta, Rīga, LV-1050, Latvia
Picu darbnīca- pizza chain eat in, home delivery or take away. Not a great pizza but a budget meal if you are looking for something quick and easy.
Language
Latvian is the offical language of Latvia and spoken by a majority of the population. There is also a large portion of the population who speak Russian and Belarusian.  English is becoming more widely spoken as tourism increases, however we would recommend that you at least attempt some words in Latvian.
Google Translate is our app of choice for translating when travelling and we download the appropriate language before we arrive in a new destination.
Hello-  Sveiki
Please- Lūdzu
Thank you- Paldies
Cheers- Priekā
Goodbye- Ardievas
Healthcare
Latvia promotes itself as a hub of Medical Tourism in Europe with health care costs at two to ten times lower than in Western European countries. We would recommend that you discuss any planned medical procedure with your regular healthcare team before undertaking any form of medical tourism and ensuring that you have adequate TRAVEL INSURANCE.
Emergency treatment is available at no cost to residents and non residents of Latvia,  however it is not advisable to travel without adequate travel insurance as costs may be associated with treatment after the immediate emergency phase.
You may be able to purchase some medications from a pharmacy without a prescription which may be beneficial if you run out of a particular medication whilst travelling. However you may also need to see a GP for a prescription which may mean long waiting times or fees.
You can read more about your healthcare when travelling overseas in our Health and Fitness blog posts.
Customs and Traditions
Latvia has a tumultuous history as a cross roads between Eastern and Western Europe and many of it's traditions and customs have been heavily influenced by foreign nations.
It is impossible to ignore the impact that the history of the Occupation during the 20th century has had on this once grand city and it's people, however the Latvian's are a proud people and have kept much of their culture alive through oral and musical traditions.  Traditional Latvian folklore dates back well over a thousand years with more than 30,000 folk songs identified.
The summer solstice festival, Jãni and the Liigo song and dance festival, are two such examples of Latvian traditions that remain today.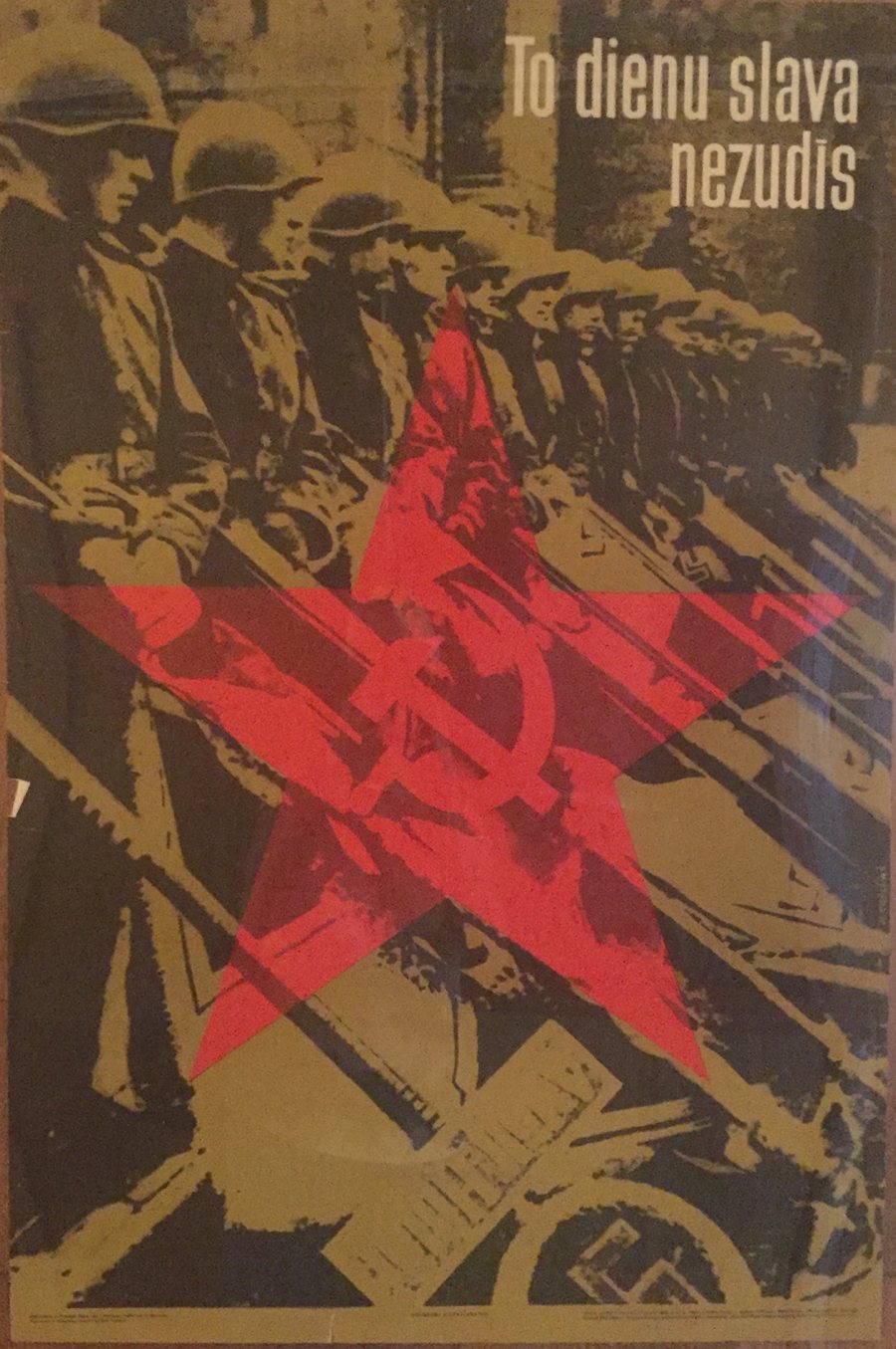 Things we loved in Riga:
The night life and pub scene
The architecture
The Old Town and history
The KGB Corner House
Jurmala Beach day trip
On the List for next time:
Discovering more of the countryside in Latvia
The Ethnographic Open Air Museum
The Art Nouveau Museum
Boating on the rivers and canals in and near Riga
If you found this information useful or think someone you know might, please like and share it on the Social Media Channel of your choice. You can use the buttons below.
If you would like more information about our trip to Latvia or to give us some feedback please contact us or leave a comment below.
And if you are really feeling kind, please rate this post using the stars below.